Live Life Without Limits
When you are living without a full, healthy set of teeth, you are living with unnecessary limits. Your diet is limited because it is uncomfortable to eat many foods when you are missing teeth. You rarely smile because you may be embarrassed about its poor condition. When you lost those teeth, you also lost valuable protection for your jaws, which rely on stimulation from tooth roots. Without it, your jawbone can deteriorate. With dental implants, you can virtually eat anything you want again! Smile without hesitation. Maintain your jaw health and facial appearance. At Central Valley Periodontics & Implants we offer the best available antidote to missing teeth in Modesto, CA or anywhere.
A board-certified periodontist, Dr. Clarke Filippi completed three years of advanced, specialized training beyond dental school that included dental implant placement. He then further expanded his implant expertise with training from the esteemed Pikos Institute. Today, Dr. Filippi is still adding new implant techniques and technology to his repertoire through many hours of continuing education courses each year. With the extensive skills and experience he's gained since going into practice in 2001, Dr. Filippi has turned replacing missing teeth into an art form. We invite you to see his work for yourself!
Unfortunate Effects Of Missing Teeth
Diminished self-confidence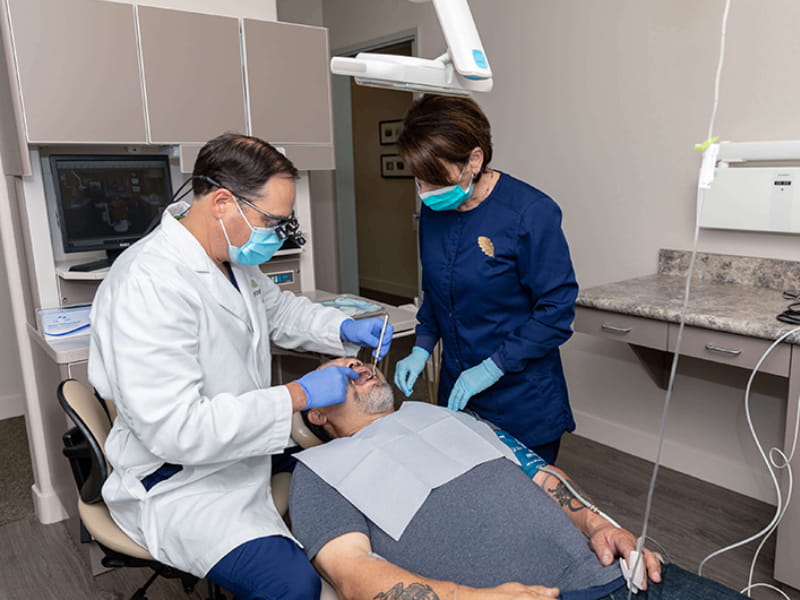 Comprehensive Treatment For Missing Teeth
With an examination and imaging, Dr. Filippi can quickly determine if dental implants are the right solution for you. Using our in-house cone beam CT scanner, Dr. Filippi captures a detailed 3D view of the affected area in just seconds with no discomfort. These images give him the big picture of your dental health and allow him to formulate a treatment plan for replacing your missing teeth, whether just a few teeth or all of them.
Need tooth extractions? Need your jawbone reconstructed with bone grafting? Dr. Filippi can provide all of those—often during the same appointment as your dental implant placement. Additionally, customized guided implant technology enables him to do the most precise placement for a comfortable and lasting fit. Life is better after dental implants. Make an appointment and let us show you why.