Why Choose Us?
Exceptional qualifications. Minimally invasive technology. Bilingual staff. Central Valley Periodontics & Implants is a specialty practice with all the advantages.
Get Details
Your Hometown Periodontal Expert
When Dr. Clarke Filippi started his practice as a periodontist in Modesto, CA in 2001, he had several goals. One was to serve the community he loves. Born and raised here in Modesto, he has always had a very close connection with the area. He is proud to provide you, his friends and neighbors, with an honest, low-pressure experience that is completely focused on your needs. That is another of his goals — to provide patient-centered, personalized care you will not find anywhere else. With Central Valley Periodontics & Implants Dr. Filippi continues to achieve these goals, along with many more. Schedule an appointment and see for yourself!
Learn More
Meet The Doctor
Dr. Clarke Filippi
Dr. Filippi began his journey to become a dental specialist at the University of the Pacific School of Dentistry. After earning his dental degree, he then continued his education as a General Practice Resident at the University of Texas Health Sciences Center in San Antonio. Following that, he headed to Oregon Health Sciences University to undertake an intensive three-year surgical residency in periodontology. Confirmed as a specialist, Dr. Filippi went on to become a Diplomate in Periodontology from the American Academy of Periodontology. A small percentage of periodontists share this esteemed board certification, which indicates that he has exceeded the minimum educational requirement, has kept abreast of the latest developments in the field, and has passed a rigorous peer-review process. His credentials and skills are impeccable.
Get Details
Our Key Services
Gum Grafting
Your gums provide an invaluable barrier against disease and temperature sensitivity for your teeth. When they recede, you lose that protection in addition to your smile aesthetics. With gum grafting, Dr. Filippi replaces any missing gum tissue, helping you regain a healthy, even gumline.
About Gum Grafting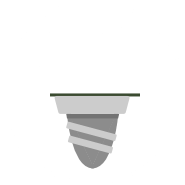 Dental Implants
Missing teeth spoil your smile and increase your risk of further tooth and bone loss. With the look, feel, and function of real teeth, dental implants provide the ideal replacement. Implants do not decay and are made to last a lifetime with proper care. They enable you to do everything your lost teeth did, and more.
About Dental Implants
Gum Disease Treatment
Gum disease is a progressive condition that can reach an incurable state if it's not treated at the first sign of symptoms. With his broad training, Dr. Filippi provides everything from non-surgical treatment options to more complex surgical solutions that require his specialist expertise.
About Gingivitis
Frequently Asked Questions Answered By Your Doctor
Life-Changing Treatment Within Your Budget
Considering dental implants? Need periodontal surgery? We're dedicated to getting you the care you need. These financing options make it possible.
Learn More
Welcoming New Patients
Come experience personalized, expert-based care.
Book Now